Healing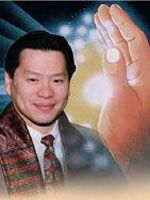 Pranic Healing and Reiki are available on request after the Logos Sunday Celebration.
Click the WORSHIP tab abaove
Pranic Healing is a highly developed and tested system of energy medicine that utilizes prana to balance, harmonize, and transform the body's energy processes. read more...

Learn About Braco and how his astonishing gift often brings spiritual, emotional, and corporeal transformation!
"The people at the center are always warm and receptive to us"
– A. Nelson