Rev. James Betz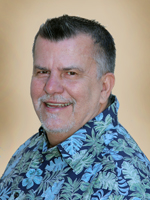 James received his degree in inter-personal and public relations from Brigham Young University with a minor in sociology. He has also served as a missionary.
James is dedicated to helping people of all walks of life, especially those who are searching to find their true path. In 2005, he founded the Arizona Alternative Healing Center.
Especially dear to his heart is the Lodestar Campus and Shelter located in downtown Phoenix, where he coordinates donations of water, blankets, and other items needed by our city's homeless community.
In addition, James is an intuitive channel, psychic reader and an accomplished leader of healing meditations using crystal bowls.